18th annual holy convocation
We invite you to join us Wednesday, October 25 – Sunday, October 29, 2023 for The Shabach Christian Church Fellowship 18th Annual Holy Convocation! Register today and join us in "The City Beautiful" Orlando, Florida. Come experience beautiful weather and breathtaking views as we come together to Worship.
SCROLL DOWN TO REGISTER BELOW
MEET AND GREET:
Tuesday October 24th 6:30pm at the Embassy Suites by Hilton
(Registration will be open)
Embassy Suites by Hilton Orlando North
Address:
225 Shorecrest Drive
Altamonte Springs, Florida 32701 
EVENING WORSHIP
: (subject to change)
The Shabach Church
1403 S. Highland Avenue
Apopka, FL 32703
407.445.1230
email: Registration@shabachministries.net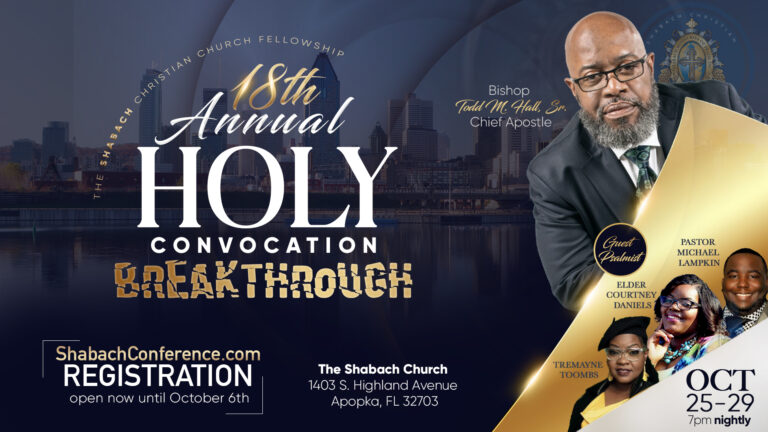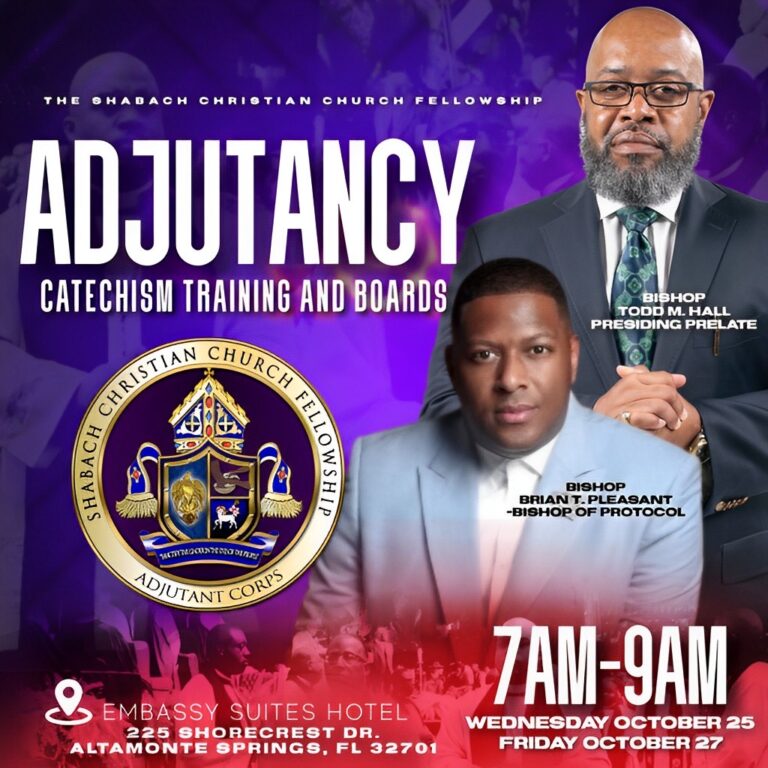 HOTEL INFORMATION: Orlando North Area
Book your room at the Newly completely renovated as of September 2023 Embassy Suites by Hilton Orlando North. This Hotel's renovations are so NEW they haven't updated their website with pictures of the new atrium, new sleeping rooms and much more for its guest.
The Embassy Suites offers free made to order Breakfast and a complimentary evening reception, indoor pool, fitness center and on-site restaurant. The hotel is situated on a beautiful walking Lake, Cranes Roost Lake with an Amphitheater and is in the heart of shopping and food right outside the front door.  
Book your room today with the link below (copy and paste in your web browser):
https://www.hilton.com/en/book/reservation/deeplink/?ctyhocn=MCOSPES&groupCode=CESSCC&arrivaldate=2023-10-22&departuredate=2023-10-29&cid=OM,WW,HILTONLINK,EN,DirectLink&fromId=HILTONLINKDIRECT
Or Call:
Hilton Central Reservation number for your guests to call to make their reservations:  1 800-445-8667. 
When speaking with central reservations, please refer to either the Group Code:  SCC or the Group Name:  Shabach Church Conference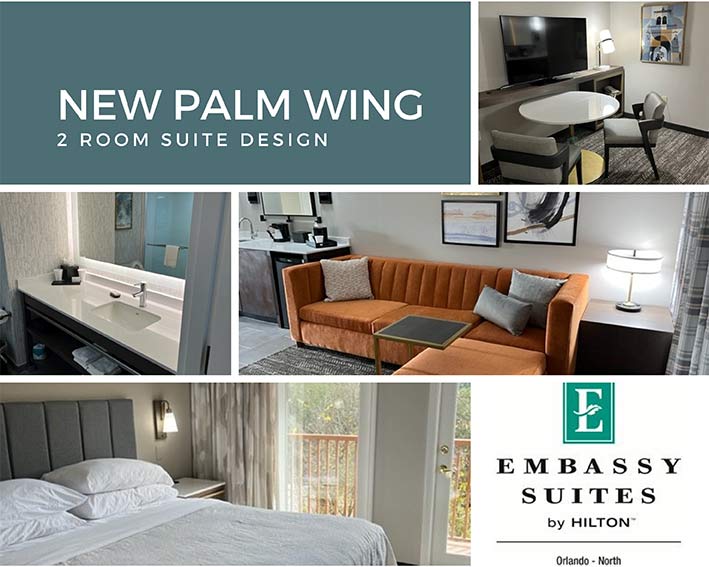 Registration includes:
All Day Sessions
Tea and Man Cave (Seating is limited)
Exercise 
Prayer Clinic
Evening Services
UpNext Youth Registration
UpNext Registration includes
:
All Youth Sessions
Urban Air Adventure Park Admission
Saturday BBQ and Tournaments
Saturday Admission includes:
Food
Tournaments
Games
Trophies for winners